Clumsy! U.S. Rep. Marjorie Taylor Greene talks about the soup gas instead of the Gestapo. She actually wanted to criticize Nancy Pelosi.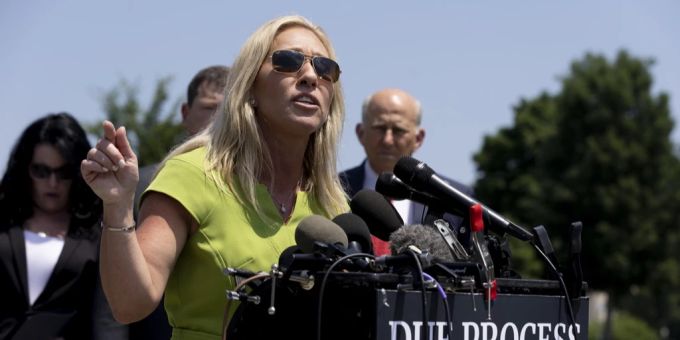 the essentials briefly
The Republican U.S. Congressman made a slip on television.
Instead of saying Gestapo, she was talking about gazpacho, vegetable soup.
She originally criticized Nancy Pelosi, but that was lost in the online mockery.
Republican Marjorie Taylor Greene actually wanted to shoot hard at Nancy Pelosi. Instead, she only gets ridiculed on the Internet for an embarrassing tongue slip.
"Now we have Nancy Pelosi's gazpacho police spying on members of Congress," former President Donald Trump's supporter told OAN.
Gazpacho instead of Gestapo.

– Twitter / @AccountableGOP
Gazpacho is a cold vegetable soup from Spain. What she probably meant was Germany's Nazi police force during the Third Reich: the Gestapo.
Pelosi's criticism is drowned in ridicule
Greene actually wanted to criticize the Pelosi-backed investigation by the U.S. Capitol storm investigation committee in January last year.
On social media, however, it was only later that there was ridicule. The internet has done what it does best and has transformed the gaffe into a self.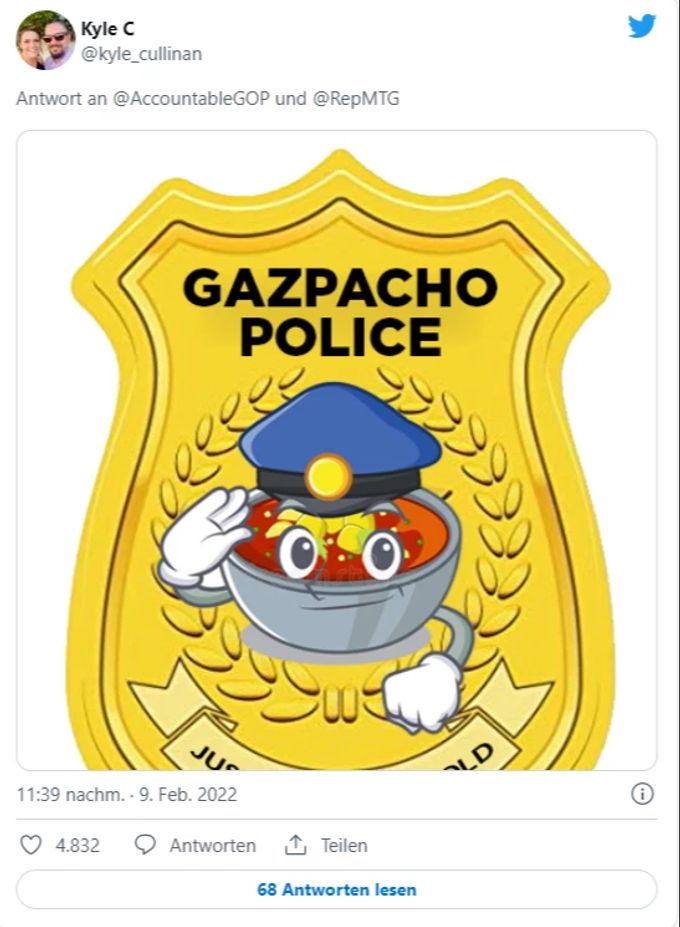 Twitter users have turned to creative Photoshop skills to mock Greene's statements.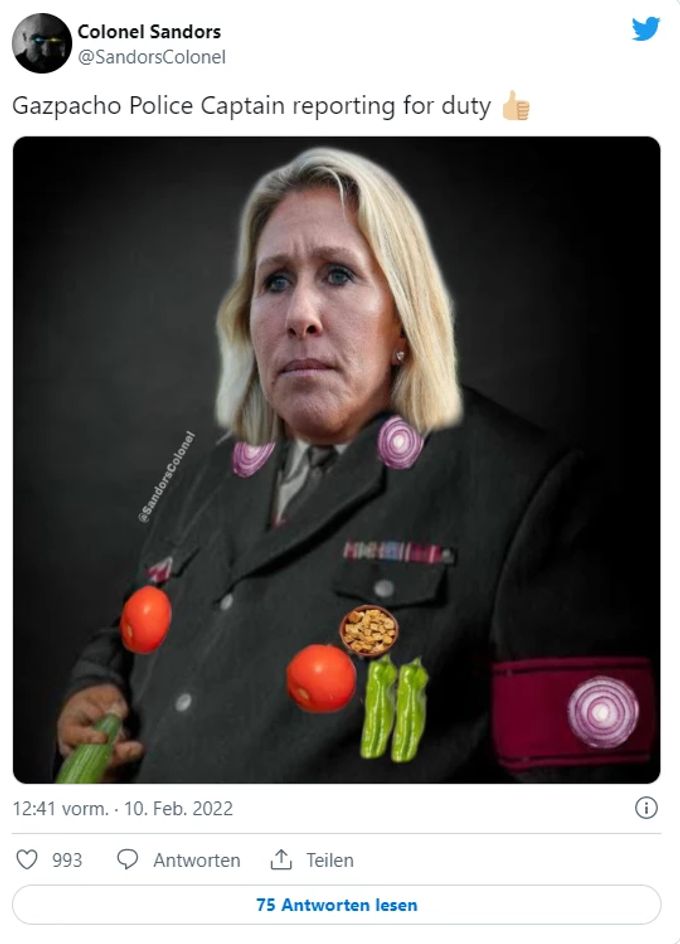 She herself seemed to take the mistake with humor. She tweeted, "No soup for those illegally spying on members of Congress, but they'll be thrown into the goulash."
More on the topic:
Donald Trump Nancy Pelosi Photoshop Internet Twitter

---
.